Are you ready to apply to East-West Healing Arts Institute? Just follow these steps:
Download and print this application form.
Complete it and mail it to your preferred campus location with the items listed below: "
Admission Requirements
Admission to East-West Healing Arts Institute programs is open to all applicants who are over 18 years of age (prior to the first day of class). All applicants are required to complete a personal interview with an admissions representative in person and pass a criminal background check.
Parents, children, and/or significant others are encouraged to tour the school facilities or attend our open house. This gives applicants and their families an opportunity to see and learn about the school and to ask questions relating to the school's curriculum and career objectives.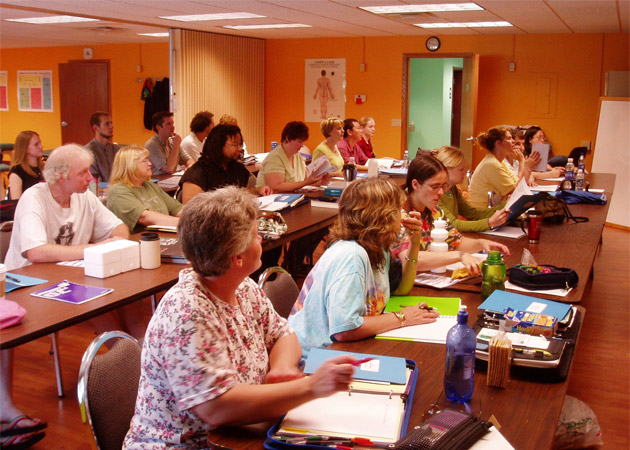 Applicants desiring admission should apply promptly for admission. In order to be accepted for a specific start date, applicants should be aware of the following: Enrollment is limited per group. Applications are due 3 weeks prior to the start of class. Enrollment less than two weeks prior to the beginning of class is considered late, and those applications will be considered for a specific start date only if enrollment is available.
1. Applicants who wish to pursue our Asian Bodywork and Therapeutic Massage Program with either full-time or part-time status may be admitted to East-West Healing Arts Institute if they complete an application form and include the following documents:
a. A biographical sketch describing why you want to be a massage therapist and addressing each of the following points: History of any education or experience in massage or the health field; How you currently care for yourself in the harmony of body, mind, and spirit; How you will finance your training; Potential impact of attending this school on your personal and/or financial situation.
b. A recent photograph of the applicant.
c. A recommendation letter from a guidance counselor, teacher, or work supervisor regarding your self-discipline and attitude.
d. A letter from a health professional stating you are mentally and physically capable of giving and receiving massage.
e. Submit proof of graduation from high school. Any of the following will be accepted: official high school transcripts, a copy of high school diploma, General Educational Development (GED), or a statement signed by the applicant that attests to graduation and includes the date of graduation and name of high school last attended. Graduation from high school or equivalency is required to obtain state licensure.
f. Application fee of $100. This fee is non-refundable unless the applicant cancels the application within 3 business days; applicants will have until midnight of the third day, excluding Saturdays, Sundays, and legal holidays. If you cancel the application within the 3 business days, your application fee will be refunded in full within 10 days of receiving the cancellation notice.
For questions about applying to our Asian Bodywork and Therapeutic Massage Program
Madison:
email: admin@acupressureschool.com
phone: (608) 240-1600
Milwaukee
email: bruce.sun@acupressureschool.com
phone: (414) 312-7929
The school reserves the right to reject applicants if the items listed above are not successfully completed.
2. Applicants must schedule an interview to discuss their interest in our 800 Massage Program, review class schedule, and policies. An interview with the school adminis-trator or admissions representative does not guarantee acceptance into the school. Applicants must complete a satisfactory interview with the school administrator or admissions representative. Personal interviews enable us to determine whether an applicant is a qualified candidate for enrollment into the program.
3. As part of the admissions process, East-West Healing Arts Institute conducts a criminal background check for each student. Convictions of certain crimes or pending charges may be grounds for denial of license if the circumstances of the conviction or charge are substantially related to professional practice. Applicants should check the following websites or call for more information: http://dhfs.state. wi.us/caregiver or call (608) 266-5764 or contact the Wisconsin Department of Safety and Professional Services: http://dsps.wi.gov or call (608) 266-2112.  If you are liable for delinquent state taxes or child support, check with the Wisconsin Department of Regulation and Licensing as this may also impact your ability to obtain a Massage Therapy License.
4. Once an applicant has completed and submitted the application form, the required documentation, the application fee, and a satisfactory personal interview in addition to passing the criminal background check, East-West Healing Arts Institute will review the information and inform the applicant of the enrollment status. Notification is by electronic mail and/or post mail. If an applicant is not accepted, the application fee is not refunded.
5. To complete the enrollment process: meet with the school administrator to sign the enrollment agreement, the tuition agreement, and pay a $500 deposit. The deposit is refundable according to our refund policy.
Additional Program Admission Requirements
All applicants to East West Healing Arts Institute must:
1. Attend an orientation session prior to the start of class.
2.Sign Student Disclosure relating to Health Information Portability Accountability Act (HIPAA).
3. Any applicants for whom English is a second language, must demonstrate proficiency through assessments established by East-West Healing Arts Institute. Further information is provided by the school administrator or admissions representative.
Non-Discrimination Policy
East-West Healing Arts Institute admits all students regardless of race, gender, sexual orientation, religion, creed, color, national ancestry, age, disability or any other factor prohibited by law.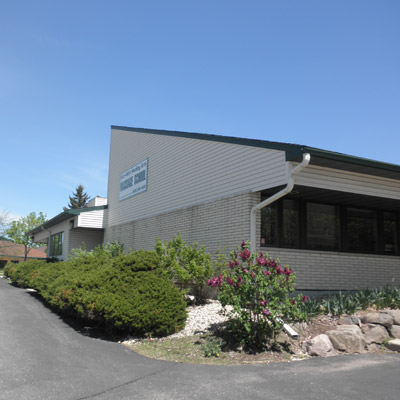 Madison campus
6425 Normandy Lane
Madison, WI 53719
Phone: (608) 240-1600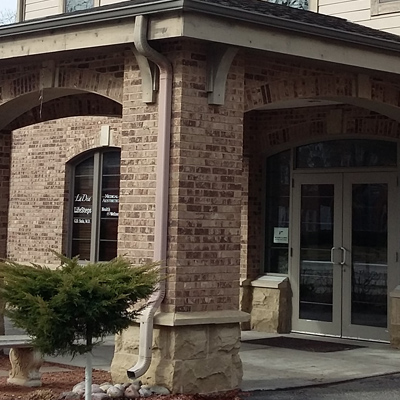 Milwaukee campus
4601 N. Oakland Ave, Suite 218
Milwaukee, WI 53211
Phone: (414) 312-7929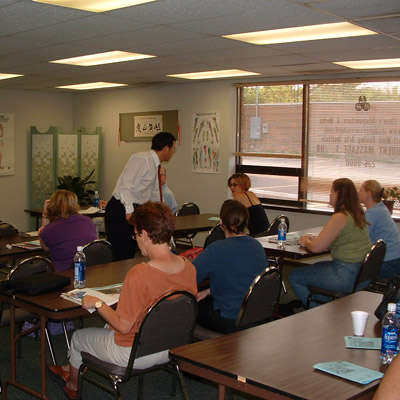 NEXT CLASSES START
Madison 2023 Fall Classes – November 4th, 2023. Enroll Now!
Milwaukee 2024 Spring Classes – March 10th, 2024. Enroll Now!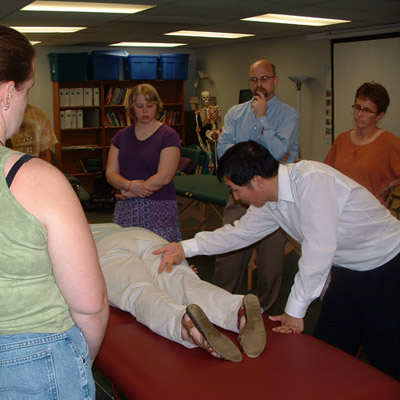 Massage Program
EWHAI's Asian Bodywork & Therapeutic Massage Program offers an 800 hour training in Eastern & Western massage modailities. Our program is available to both full-time and part-time students at our Madison and Milwaukee campuses.