Mission Statement
Through the commitment and extraordinary experiences of highly qualified faculty and through techniques that have been proven effective over the millennia, this school is dedicated to training each student to integrate and utilize his or her entire being in helping others throughout their community.
The Asian Bodywork and Therapeutic Massage Diploma Program prepares students in the analysis and synthesis of knowledge and skills of Western and Eastern science and bodywork. Our interdisciplinary program includes thorough instruction in Eastern and Western modalities of therapeutic massage, as well as a rigorous course of study in Western science Eastern Theory.
Our Philosophy
East-West Healing Arts Institute is built on the premise that body, mind, and spirit form an interconnected, inseparable system, and that true healing can only take place when all three are addressed. That's why our logo is made up of the Chinese characters for these three concepts: body, mind, and spirit. Therapeutic massage and bodywork has been used for thousands of years as a powerful tool for healing, and can have a profound effect on the whole being of both the client and the practitioner.
Dr. Zhou EWHAI Founder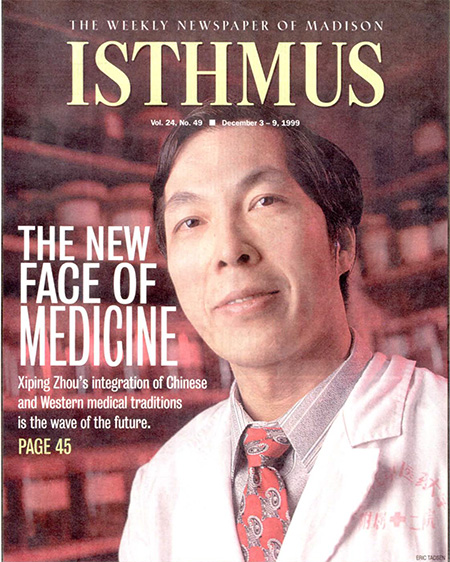 Our Commitment to Our Students
To make learning an accessible, achievable, and relevant experience.
Promote student success
Continue to improve curriculum to meet evolving healthcare needs.
Gain career success through hands-on experiences.
Our Commitment to the Community
Promote benefits of massage therapy in order to increase awareness and acceptance of the profession.
Graduate leaders who are dedicated to improving the health and well-being of the community.
Enhance the accessibility of massage therapy through a community-based clinical education program with the support of professional acupuncture, chiropractic, massage, and medical facilities.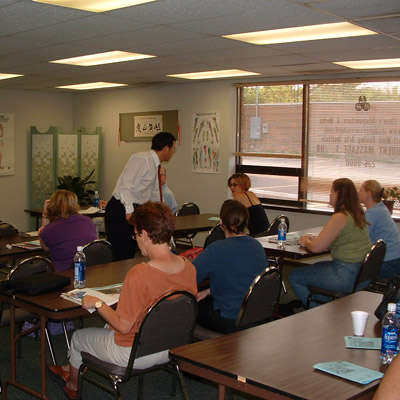 NEXT CLASSES START
Madison 2023 Fall Classes – November 4th, 2023. Enroll Now!
Milwaukee 2024 Spring Classes – March 10th, 2024. Enroll Now!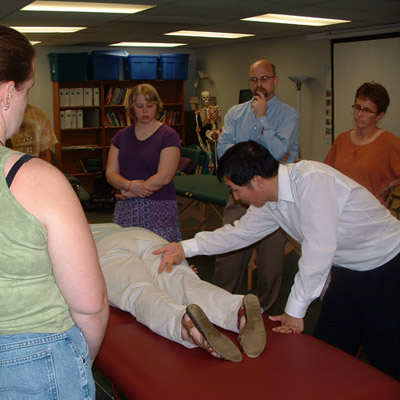 Massage Program
EWHAI's Asian Bodywork & Therapeutic Massage Program offers an 800 hour training in Eastern & Western massage modailities. Our program is available to both full-time and part-time students at our Madison and Milwaukee campuses.